Design Spotlight | The Iconic Seatbelt Chair
Posted by J Borthwick on Jan 2nd 2017
Each year, Detroit, otherwise known as the Motor City, hosts the North American International Auto Show. With visitors and locals alike focused on the wonderful world of automotive design and technology, the DIA Shop draws attention to objects with designs derived from a connection to the American fascination with the automobile.
Very much a product inspired by automotive design, the Seat Belt Chair uses proprietary woven ribbons of cotton fabric mimicking the strong and iconic fabric used for the construction of seat belts. In fact, a previous iteration of the chair used actual remnants of automotive seat belts.
Strong, comfortable, and coveted, this chair makes a statement in any home, singly, as part of a pair, or surrounding the dining (or board room) table.
Seat Belt Chairs in a range of colors are available to order. Please email museumshop@dia.org to inquire.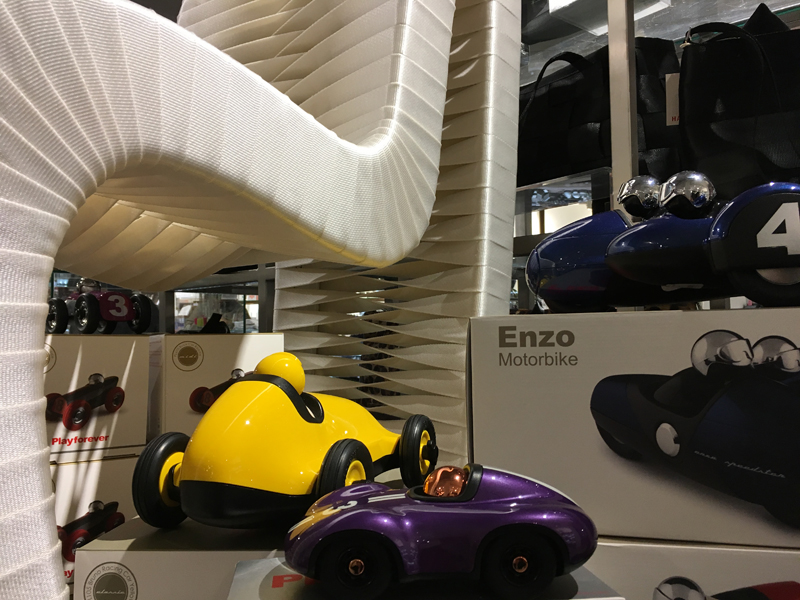 Anyone who has ever doodled the shape of a car will appreciate the assortment of objects that pay homage to the automobile. From Fordite jewelry (made from chunks of automotive paint-booth over-spray) to watches and accessories made from seat belts to beautifully designed model cars (for play or display) find a design that speaks to your inner car designer at the DIA Shop.
Shop during your next visit to the DIA or online anytime at diashop.org.